Daily 5 Station/Literacy Station Organization Linky Party
So I have a student teacher that started several weeks ago...I know...BE JEALOUS! Since I have started Daily 5 on my own....yes no training just reading the book & excessive blog stalking...I thought I would share what I have come up with. If you have been following me for a while you know that I am O.B.S.E.S.S.E.D with my job & am very OCD about my job. My husband wishes I was so OCD about cleaning around the house but .....NOT.... GONNA.... HAPPEN! Anywho, I thought I would empty some of my closets at school to see what exactly has been lingering on my shelves for 8 years. I know that I have spent an obscene amount of hours cutting, writing, laminating, etc so I knew I had loads of goodies just awaiting me to dust them off & get it organized to use again. This is what I saw when I opened one of my closets....
Oh how I remember drawing those footballs & baseballs by hand & writing each word on them...oh & then when we used to be able to laminate things...I had to cut it out after each word was laminated...O.H. J.O.Y!
And here is ONE shelf of a very obnoxious closet FULL of Word Work stuff just crying to be used ...oh & dusted off of course.
I know these tubs look somewhat organized to some of you but TRUST ME...it's a facade. This is organization in disguise I tell you....you should have seen what was under this stuff....YUCK!
Oh no...we are sooooooooooooooooooooooooooooooooooo NOT done with dusting off stuff....now onto the top of the cubbies.
I know...I know...something is seriously wrong with me. Ok maybe I just enjoy my job...let's go with that. That is like my little Jacob asking me if I was "21" today...I said "let's go with that". Then he says a little while later...."Mrs. Dillard how can you be only 21? Don't you have to be 18 when you graduate hs?"....Seriously....out of a 1st grader! They are ON TO ME!
Anywho, these colorful magazine bins from IKEA store all sorts of Daily 5 goodies! As we come upon a skill I just take the bin over to the word work station & shift stuff around..model it for my little nuggets & they are good to go for the week! I used to use all of these JUST for tutoring...well that got CUT OFF last year...that's ok TONY BENNETT I don't need extra $$$ or anything....ok I can go off on a rampage over these dimwit politicians who have NEVER been in a classroom....sorry my ADD is getting the best of me...back to Daily 5. Oh but it's ok for us to add on 45 minutes to our day & tutor 2.5 seconds after we walk in the door! ARGH...............................!!!!!!!!!!!!
I have had a TON of questions on how my student's choose for Daily 5...here is goes.....
Please don't judge the hideous tile & oh so pretty 70's orange pumpkin "chic" colored cabinets...BE JEALOUS! I do what I can to disguise the ugliness around my room! There is a referendum on Tuesday that will determine my future classroom...new school...new school....NeW sChOoL....I hOpE!
This is what the rotation chart looks like when the kids picked their stations. AFTER they choose their stations & they are working independently I sneak back over & do this....
Next is these cute little pretend iphones I found...IDK where I found them but if it's your creation leave me a comment so I can give you credit!
They "TEXT" their spelling or HFW one at a time & then they write them with a dry erase marker. They about tackled each other to get in this station that day!
This is my Language Arts binder. I put all the game from Kathy or myself in sheet protectors. In the back of each game is where the cards & answer sheet or any accountability sheets are stored. We can easily pull out the sheet protector & leave the binder OPEN & simply put it back in it's place when we are done.
This is my Math binder...yes that is a game I created :o) Much more to come BTW!
This is a binder that I have divided by vowels, digraphs, blends, & sight words. I laminated each game that I bought from Kathy @ First Grade Ala Carte or that I made & hole punched it & placed it in this binder. The only thing these particular games need is a die or dice & game markers for each player.
Here is a drawer full of game markers..........
And here are the dice...of course they have a choice :o)
If you follow my
FB page
....here is what I did with this $10 find....SCORE!
When they use the "stamp-it" sheets they just grab a stamp pad & stamps & do their thing. This can be used for weekly spelling words, vocab, amazing or sight words.
I found this container in the "tool" section of Walmart & just slapped alphabet stickers on it to keep my kiddos organized. I used to have the letters all in one tub...well guess what happened?!? Yes, they spent half the word work time trying to find the letters they needed..ugh! So this has solved that problem!
The ever so popular "rainbow write" sheets have a drawer of their own. They are O.B.S.E.S.S.E.D with all the writing utensils they have available. I spoil them rotten!
Drool...wipe drool...drool....wipe drool. I know....you are obsessed with school supplies like me...am I right? If you're here, you love your job & everything that comes with it like this fun stuff!
More word work rotation sheets........................
This is where I store my wireless headphones & listening center sheets. The kids come up & grab their headphones & response sheet. I assign a very special person (usually a bucket filler) to hold the book. They know how to turn the headphones on & off & I just press play & they give me a "thumbs up" when they can hear the story start. The response sheets get harder after each month.
A peek into one of the writing tubs. Depending on their task they might have this basket for "work on writing". The colored cubes are for sentence building. The popsicle sticks with labels are journal prompts. The fall stickers are for their sticker story for the week.
Since August I have put monthly word sheets in sheet protectors. For some reason, this has improved my writing station tremendously along with the stickers, stamps, & the endless supply of writing utensils. For the past 8 years my first graders dreaded writing & after all my blog stalking this summer I have filed all these great ideas in my head & implemented them & my KIDS LOVE WRITING & that makes my heart MELT :O)
I can't remember where these words came from but wherever I got them there are a TON of them...I laminated them & put them on a ring. I believed I purchased this spelling dictionary from TPT. I place these in a thin binder for each student.
These sticks I put in the writing tub occasionally. They are response to reading labels & I stuck them popsicle sticks. I discovered it's a bit too early in the year for these.
This is a $ store shower curtain..I have 8! I wrote all the kindergarten words by quarter on 4 & then did the same thing for the 1st grade words. Then I label a freezer size baggie & place each shower curtain in it. When they are "ready" for new words then I just place a new "curtain" in the tub for word work. The kids toss a bean bag on a word & read it. This can also be used for sight words or amazing words...the possibilities are endless! I have math fact "curtains" as well.
I know...HOLY CUTENESS! Here is how it goes....the boy in the grey sweatshirt is "it". The children starting with the cutie pie in the blue shirt spell the word on his headband & he has to guess his word. If he guesses he picks the next person to be "it" & then they spell their word. After everyone gets done then WITHOUT looking they flip their card over & start over until it's time for a new card. Great way to review or learn new sight words on a weekly basis...don't ya think?!!?
So tell me....how do you organize your Daily 5 or literacy stations??? Join this linky party so we can swap ideas!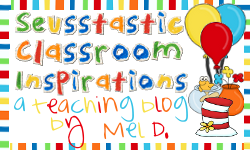 (Submissions close in 364d 0h 51m)
Link tool by
inlinkz.com
Candy Land & Daily 5!
Holy Moly! My kids are o.b.s.e.s.s.e.d with my latest creation! I am super stoked @ how much they truly love this sight word game & they don't even realize they are learning & having fun at the same time. I just love tricking them like this! Please tell me you have a few Candy Land games lying around?!? Well, I had 4 & I used to write on the cards the game came with but that didn't last too long before it was destroyed since the cards weren't laminated :o( So I decided to make a template & create my own. Everyone I know including my mother picks up Candy Land games for me @ garage sales all.the.time! I created a new word work station for Daily 5 using these Candy Land boards I have lying around. Check....this....out!
This is just the pretty cover for you to "pin" so you don't forget where this came from :o)
This is how some of the cards will look. Simply print out on card stock, laminate & cut.
You're getting flashbacks aren't you???
Since I had soooo many Candy Land boards lying around I was able to print out 2 of these & have two games going in word work at once. And let me tell you...they fight to get into this station. Better than boring old flashcards, huh?
This particular game is Fry's first 100 sight words. I am planning on making the 2nd & 3rd 100 sets too! I am a little o.b.s.e.s.s.e.d that my kids are o.b.s.e.s.s.e.d with this so I am making addition & subtraction games as well! So stay tuned! Check out this game for ONLY $3 at my TPT STORE HERE! I am taking requests for this too! There are loads of possibilities & my brain won't stop thinking of more games to make! I hope you decide to make the investment! Even my boys love it! Please excuse that hideous tile....YUCK!
Oh boy what a day I had today! I cried 2x...yes twice over a VERY DIFFICULT parent! I love my job, I love my job, I love my job. That is what I keep telling myself every day. And when I wake up in the morning I say a little prayer that this
tyrant
mother will leave me alone for the day & I also remind myself that each & every one of my students are in my class for a reason & I am going to make a positive difference in their lives & that is all that matters. I don't do well with criticism & bullying & I just need to have a thicker skin & let it roll off & continue what I do best & that is....TEACHING! I know I am not alone in this...am I? Do any of you have this problem this year??? I am so grateful for my job & especially grateful that I have been gifted with a wonderful student teacher. She is a natural & has been a God send to me & my students.
Now onto my original blog post...just had to vent a lot little. You may have seen this idea floating around crack Pinterest. I am truly obsessed, I almost had to ice down my wrist the other day because I was pinning like a psycho pinner! My wrist was sore...how pathetic is that!?! Do you follow me btw? If not, click here & join in on my obsession! Ok, Houston, Mel D has a problem..I just visited my 62 boards & I have over 4,200 pins...Ok I need a pintervention! Speaking of an intervention......You know you need a pintervention when....
1. You pin on the toilet
2. You pin & get a charlie horse in your wrist
3. You pin while you're supposed to be listening to your husband
4. You pin in bed while under the covers so you don't wake up your husband with the light on your iphone.
5. You're blogging with one hand & pinning on your phone with the other.
Yes, all apply to me...I need help!
Seriously, now onto Daily 5 writing.....
Here is a heart map that I created....feel free to "pin" & download for FREE!
GRAB IT HERE FOR FREE!
And here are some pictures of what I did with it to use during Daily 5.......
This is one of my future Illustrators filling up her heart map with all the things she is interested in...all her favorite things.
I should have done my own first & I will next year but I did a mini lesson on what I would put on my heart. I told them I should be able to look at their heart map & be able to tell everything I want to know about them & what they are interested in.
She did a better job than I would have done...look at this perfection!
Another great heart map! You can use these perfect example to show your students what you are looking for. I used some from Pinterest but they weren't as good as these :o) My student's tuck their heart maps into their monthly writing journals & now they have a ton of prompts they can use....ownership friends...it's all about giving them ownership.
Now on to promote my oh so cute Halloween addition & subtraction center games that I created.
All you need is one dice (die?) & I used some some spiders & bats I had for the game pieces. Print on cardstock, laminate, cut & TA-DA! I just gave my kids a fun learning game instead of boring old flashcards. I am planning on creating addition & subtraction games for every season with sight word center games as well. With the response I got from my kiddos, it's well worth my time & will be used for years to come! Who says they can't learn & have fun at the same time! Let me know other centers you would be interested in!
Here are some screen shots of the Halloween Subtraction game I created using Thistle Girl graphics!
Check out my Halloween subtraction center game at TPT OR TEACHER'S NOTEBOOK!
Ok, now back to some pinning & blog stalking! Show me some comment love my bloggy friends!
As promised I was going to blog about some things I do with my kids during the Daily 5. I am just exploding with ideas & some have worked out VERY well & others...not so much. Here is something my kids are O.B.S.E.S.S.E.D with during their "Work on Writing" rotation.
Last month I used apple and Fall stickers and words. Now I changed it & place Halloween words in sheet protectors & provide Halloween stickers to make their own sticker stories. This is how one of them turned out.......
I think they did a fabulous job! I love how they are making connections from one sticker to the next. Of course, I modeled this before they were on there own. They do 1-2 sticker stories a week. I also will incorporate seasonal stamps for the same type of writing. My kids fly to this station! In 8 years I have NEVER had the kids like writing so much since I introduced this! Here is how my Daily 5 writing looks for the week.
Journal questions you say??? I simply take an 11x17 piece of construction paper & insert about 20-25 pages for each month. I use lined paper because it's currently taking up space in my closet BUT you can use any kind of paper. I have them decorate a monthly journal cover that I get here for free. Just scroll down to "Monthly Journal Covers" & download the PDF.
Ok I know if you read the title of this blog your wondering why or how is she going to talk about "fingers". Check this out!
Guess where these finger puppets came from???? Yes, the Target $ spot! Guess what I use them for......
Well friends, it's official I am obsessed with Daily Five! I read the book & stalked all your blogs & became....OBSESSED! I am loving it & so are my kiddos! It was very intimidated at first because I wasn't sure how I was going to fit it into my schedule & then I found out we are required to do an uninterrupted 90 minute reading block which does not include RTI...ugh! Well, I'm making it work & LOVE IT!
Here are a few shots of my kiddos in action!
I know, I know...holy cuteness! Here we are building our stamina. I first explained stamina to them by comparing it to yoga & how you have to build your stamina to hold a position for a certain amount of time.
Can you say "Namaste"...they can! We are practicing breathing techniques here. This has also helped with a few anxiety issues we were having adjusting to first grade. Their expressions kill me!
This is our first try @ "Read to Self" after picking out our "Just Right" books for the week. Each child has their own book bin & they pick out AR books leveled 0.5-1.5. We started with 3 minutes & went in intervals of 3 minutes until we got to 20 minutes....yay for us!
Of course I set the "Stamina Timer" on the smartboard!
After we built up our stamina to 12 minutes I let them have "reading buddies".
And then I introduced "Read to Someone". Here are two girls demonstrating the correct way to sit "EEK" during "Read to Someone".
Two of my boys during "Read to Someone".
Rainbow writing word work center in action! I just knew this would be a popular choice! Who doesn't love markers, colored pencils & glittery crayons!
Write it-build it! I don't have a pic of this in action because no one has chose this yet BUT I know they will! Grab the sheet HERE FREE!
Here are some of my girls in the "Work on Writing" center. I create a journal each month that they use. I got the really cute covers for each month from
Mrs. Gonzalez's class website.
She has fabulous FREE resources that I use all the time!
I also give them various charts & writing prompt picture charts to help them as well. I am currently putting together a writing binder for each student & I plan to blog about that soon.
Writing upside down...IDC he's still writing, right?
AND NOW FOR THE MOST EXCITING PART & MY NEWEST CREATION THAT I AM OH SO PROUD OF....
WAH-LAH! My fabulous Daily 5 choice board! This is the finished product. Keep reading to find out how I added & introduced each part of Daily 5.
The first part of Daily five that I introduced was "Read to Self". This is the ONLY part of the sign I had displayed. As I introduced each part I added to it. I printed each part on cardstock & then glued it to..of course...scrapbook paper to make it look groovy! Then I laminated it & added rings each time I introduced the next part of Daily 5.This was the most ingenious thing I have done! I was very intimidated by the Daily 5 & how I would go about it. To make it easier on me & the kids I only gave them a choice as it was introduced & just added to it. They got used to the posters as I added them & it wasn't a bit confusing for them to move their clips.
This is what the chart looked like when I added "Read to Someone".
"Listen to Reading" is added. Pictures & freebie forms to come.
"Work on Writing" added.