I am linking up with my favorite teacher bloggers from
Freebie-licious
for some Saturday night fun! If you want to start at the beginning click on our cutie patootie button below.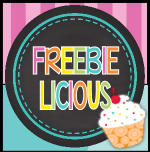 After the draining week, I seriously needed some laughs. It was the longest week of my entire life. I have NEVER started using warm fuzzies on the first day, let's just leave it at that. So here are some of my favorite eCards to make you giggle!
This is my first slide at open house....no joke. You know how we find out EVERYTHING starting on day one.
This is me last week...well it's me now!
Hop on over to Marsha over @ A Differentiated Kindergarten!
Don't forget to load up your cart for the
TPT
back to school sale! My whole store will be on sale!!!!! And I am busting my you know what to get those chalkboard neon labels tonight!
One more thing.....I was honored to be chosen by Pinterest to manage the
first grade board
...HOLLA!!!! The board is unbelievable & filled with a TON of amazing ideas from amazing teacher bloggers. Stop on over & follow our boards! Click on the photo below to see all the boards of
Teachers on Pinterest.