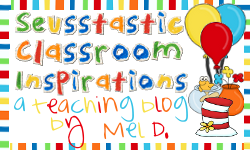 If you have stopped by in the last few days then you must have noticed my redesign. I have been working with a fabulous graphic artist from Project 3 Designs. Don't you just love the new look!?! The sidebar buttons are under construction until there is more than 24 hours in a day...I'm kidding I will be posting a little each day. In the meantime, if you want to see a blog post on Daily 5 just scroll down to the "labels" and click on Daily 5 & you will see all my blog posts about Daily 5. If you have my button on your sidebar please oh please change it to my NEW beautiful button above. You can find the code on my sidebar -----------> If you didn't have my button on your sidebar Mel D would be uber excited if you put it there. Leave me a comment if you do & I will reciprocate. Check out Project 3 Designs if you are interested in starting a blog or need a new look.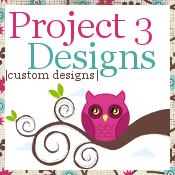 She is wonderful to work with and ever so patient. We know how impatient and demanding teachers can be and she did a superb job, didn't she?!?
If you are thinking about a unique blog design or resign click on her button above & tell her Mel D sent you.
Now for my big news.....you have to click here to find out!