Of course I was inspired by
Rachelle @ What the Teacher Wants
with this freebie. She is fabulous & truly has inspired me to create my own blog to share my ideas!
Please tell me you have heard about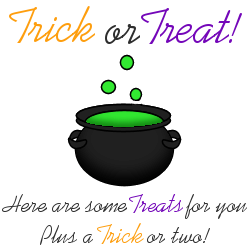 I am one of the authors posting HALLOWEEN FREEBIES! Click on the link above & download all the spooktacular teacher creations for FREE!
NOW onto my FREEBIE! & don't forget to "pin" this so I don't cast a spell on you!
Since I haven't done this yet....I am planning on printing this on white card stock & placing it in an acrylic frame near all the spooky ingredients! Of course I plan on emptying all ingredients out of their original packaging & placing each one in gallon ziploc baggies. I'll do anything to play a trick on my little nuggets goblins!
This is FOR TEACHER EYES ONLY! Don't let those little nuggets see our secret ingredient list!
This is 1 of 13 signs to print out on card stock, laminate & fold hamburger style in front of each scary ingredient!
I will show this as a teaser tomorrow......& then do the next few activities.
This is a pre activity I will do before Monday. Have your little ghosts and goblins write out the ingredients of how they would make witches' brew!
For a great visualization activity you can have your little goblins illustrate what they think the brew will look like on Halloween.
Sigh...oh how I wish this was me in my witch costume! It's not, BUT I will be wearing a FABULOUS witch hat & I will be using my best witch voice during this activity. I think I need a black boa.........Oops back to the brew....after we do this activity on Monday I will have my little darlings write about this creepy, chilling, spooky, eerie, ghostly, mysterious, & scary activity! Did you get my subtle adjective hint :o)
I am wickedly excited and filled with anticipation for this activity! I hope you are too! After you "pin" this activity please feel free to grab this 24 PAGE DOCUMENT FOR FREE HERE!
Have a spooktacular time & don't be frightened to leave me some comments or a shout out on FB!