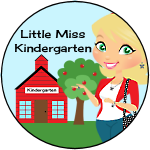 Little Miss Kindergarten is hosting a terrific transitions party & I just linked up. I've been out of school for three weeks now so I am brainstorming everything I do. What I do know is out of 8 years of teaching this year I've had the best control of my classroom & I think it's a combination of changing some of my techniques that I will discuss.
*One of the biggest differences was using "bucket filling" in my room. The kids got along sooooo much better and treated everyone including adults with more respect than I have seen in years. Check out my bucket filling ideas for tips & freebies.
Next year I am doing a Hollywood theme so I made a new "Secret Walker" sign that you can grab here. I print is out 2 pages tall & wide so it winds up being poster size and I will hang it on my door. I have about 5 different sets of sticks around my classroom with each student's name on it & one is by the door. One of my classroom jobs is "line leader" which is one of the favorites because they get to choose the "secret walker". Only the line leader and I know who it is. If the secret walker is quiet in the hall then they get a BIG warm fuzzy. I do a trading system with warm fuzzies that the kids are obsessed with. Anyway, if my secret walker is acting up in the hall they owe me a BIG fuzzy. This has been one of the BEST things I have done to keep them under control in the hallway because our school is HUGE!
Here is my classroom bucket that I made. This has helped a great deal with transitioning as well. If a teacher walks in my room, which happens a lot, & they happen to give us a compliment, then I will add some "nuggets" into our classroom bucket. When I come back into the room in the morning after being in the hallway & they are quietly working then they get nuggets. Basically anytime my kids transition quietly from one spot to another (lining up, sitting down, center time, clean up time, classroom library, calendar) we get to fill our bucket. Once the classroom bucket is full of nuggets we get to celebrate with a popcorn party and movie. They didn't always get nuggets, sometimes they were taken away & they did NOT like that at all!
I usually make a new sign for each theme we have but I haven't made a new one yet & I don't have the one I made on my home computer. Basically I just copied what they have here. So all I say is "Give Me Five", raise my hand & leave it up until I have everyone's attention. If they take too long to give me five then they owe me a fuzzy.
Here is a pic of my table numbers. I heart table numbers! I'll stand at the door & say "I'm looking for quiet tables" & this quiets them up REAL quick! About halfway through the first quarter I will start spelling out their table numbers. At the start of second quarter I start calling out their table numbers in Spanish & by third quarter I am spelling their table numbers in Spanish. I use table #'s constantly for transitioning from one spot to another, lining up, packing up, etc. You get my drift :o)
Here are other things I say to get their attention:
1. We're quiet in 3...2....1. If someone talks after the they owe me a fuzzy.
2. Hands are free, eyes on me. They know to basically freeze when I say this.
Show me some comment love. I hope you got some new ideas from me!