Denise over @ Yearn to Learn is hosting a fabulous linky party! This is such a great idea! Hop on over to her blog & join the fun...after you read my blog of course ;o)
Oh the Places You'll Go with the blogs you know! I'm having a seek and find Blog Mixer Linky party. Let's have some fun spotlighting each other.
In your link up find the following:
1. A blogger who is a "New Kid on the Blog"
(Let's say someone who has blogged 2 months or less and has less than 200 followers)
2. Post a blogger in your same grade level
3. Post a blogger in a different grade level
4. It's all about the button. Find a cute blog button and post it.
Ready....Begin.
1. My New Kid blogger is Krissy from Mrs. Miners' Kindergarten Monkey Business. She just reached 100 followers & is having a giveaway!
2. I teach 1st grade and my go to blog is Mrs. Magee @ First Grade Brain

.

I love all her blog tips & freebies & I especially love her products @ TPT. She is extremely talented!
3. My go to person is Denise over at Sunny Days in Second Grade! She has wonderful blog posts, freebies & also great products
.
4. Button Cuteness spotlight goes to Mrs. Schroeder @ The Schroeder Page.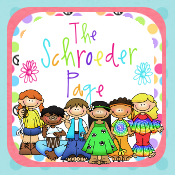 Show these blogs some love! Stay tuned for a new linky party next week & YES ANOTHER GIVEAWAY!